I had a request to do a post on the bags I wear and where I buy them. The purse in the photo above was bought a boutique in Vegas but I'll be honest, I don't buy a lot of bags.
I really want to though. When I see them in all their glory at the department store, I really want to buy them, but my true fetish is shoes and that tends to trump any accessory that might call out to me.
So, you can imagine my joy when Steve picked me up this l.a.m.b. clutch/bag for our anniversary
(all by himself, mind you). I'm so in love, and I like my husband too :)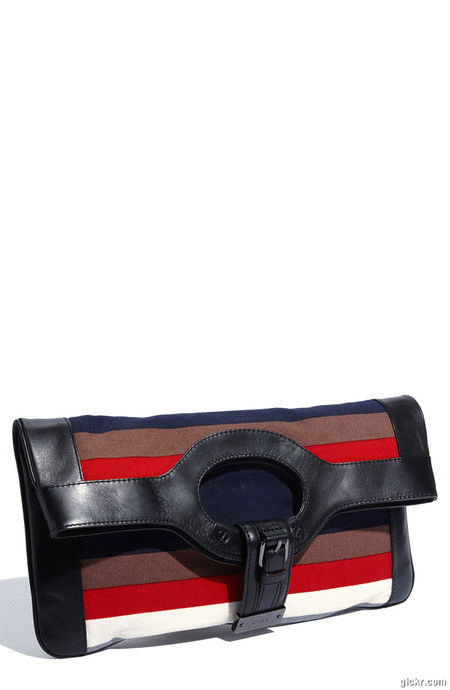 I think another reason I don't purchase many handbags is because I love to sew and since I don't think
ruffle pants
would look great on me, it's one of the few items I can sew for myself with all the
gorgeous cotton fabrics
at my fingertips.
Here are some of the bags I've sewn lately (and use ALL the time) :
1. The Down Home Tote, which I modified to function as a camera bag.
2. The Perfectly Pleated Clutch . Started out as a clutch and ended up as a makeup bag.
3. The Sew Obsessed Bag, The bag I use everyday in every way.
4. Key Keeper coin purse. I hooked this onto my keys and slip my phone into it when I'm at the gym.
Pin It
Fabrics and Patterns used: