This Weekend's trip to
Sew Obsessed
has felt something like a dream. I'm not sure if it's because I'm incredibly exhausted or because I had so much fun. Probably both.
I arrived Friday and taught my Fabric Flowers Class, which went really well. I had a great turn out with 21 students in my first class at the shop and will be instructing a repeat class.(yay!)
Saturday was especially rewarding. I was able to take a class from Tanya Greb. She is an unbelievable seamstress and teacher. We made these gorgeous bags from the
original pattern
she created exclusively for our shop. The flowers she taught are part of the pattern and a technique that was popular in the 1920's. She's cool like that :) You should check out her blog-
Bead and Needle
.
Thanks Mom for helping me with Juju while I sewed my brains out!
It was a great trip, but I'm oh so glad to be home. Hope you all had a fabulous weekend!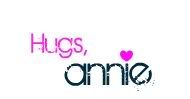 Linking here
P.S. Remember this camera strap cover??
Watch for a tutorial on Thursday!